Both a landmark in its own right and an esteemed wine producer, Tsiakkas Winery is a must-visit attraction for keen explorers and wine lovers. Explore the region, discover our heritage and the philosophy that defines our wine making.
We look forward to hosting you!
Guided Tour / Wine Tasting
Join our knowledgeable hosts on a tour through the winery to take in the sights, explore the region of Pitsilia, discuss our philosophy and winemaking. We'll talk history, indigenous varieties, tradition, terroir, cellaring, as well as delve into whatever seasonal work is happening at the time.

We'll conclude the tour with a visit to the tasting room, where you will  experience our collection through a curated tasting set.
Visit
Vineyard, Cellar, Tasting Room
Taste
Three dry wines, Commandaria, Oak-Aged Zivania
TIME
1 hour duration.
Tours start at 12:00 and 14:00
Alternatively, head straight to our tasting room, where you can construct your own experience using our wine and platter menu.
All areas are accessible to people with disabilities
Free admission to under 18s. Please include children in your booking.
Our intimate tasting room offers an unparalleled environment to unwind and explore our collection in. Taste through one of our curated sets, or enjoy a glass of your favourite wine while taking in the panoramic view at 1,000m. With 19 unique expressions, there's a wine to suit every palate. Pair the wine with one of our assorted platters and you've got yourself an unforgettable experience!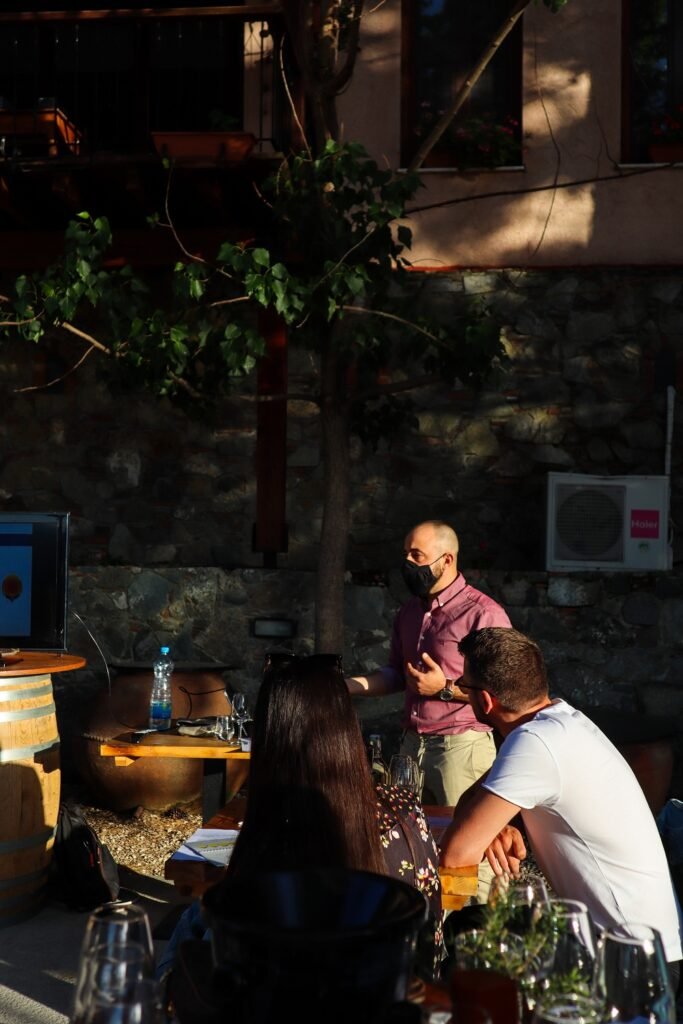 We are foremost a fully functioning winery, but our warm and inviting, yet sophisticated space provides an amazing backdrop for private and corporate events. Anything from weddings and christenings, to team-building activities and client entertaining.
Our experienced team can help you select the right space, guide you in designing a memorable experience and offer recommendations for catering or local restaurants. Contact us with your event details and we'll get back to you right away.